Nissan Brake Pad Replacement

Nissan Brake Pad Replacement in Las Vegas
Nissan Brake Pad Replacement in Las Vegas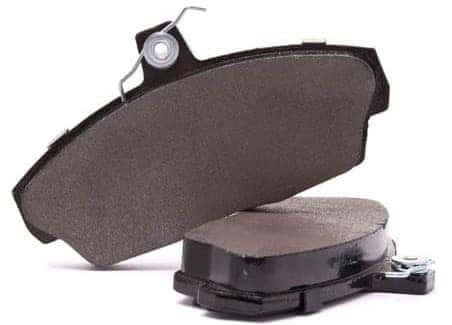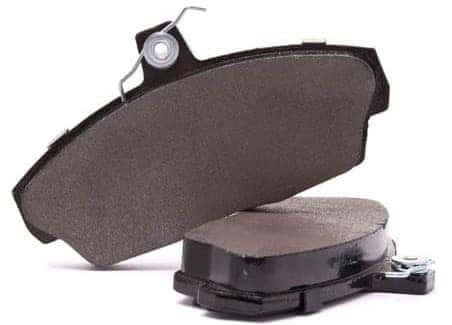 Mon - Sat

8:30 AM - 9:00 PM




Sun

Closed
Mon - Fri

7:00 AM - 7:00 PM




Sat

7:00 AM - 7:00 PM




Sun

Closed
Mon - Fri

7:00 AM - 7:00 PM




Sat

7:00 AM - 7:00 PM




Sun

Closed
Mon - Fri

7:00 AM - 5:00 PM




Sat

7:00 AM - 2:00 PM




Sun

Closed
Brake Pad Replacement Service at United Nissan
Brake Pad Replacement is a simple routine maintenance that does worlds of good for your Nissan. It can extend the life of your vehicle, spare you from costly brake repairs, and ensure the continued safety of you and your loved ones.
Failure to replace your brake pads can lead to expensive, potentially dangerous brake damage. Your brakes themselves may let you down when you need them most.
Don't let things get to that point. Get your brake pads replaced in a timely fashion.
But how do you know when you need new brake pads?
As a general rule, brake pads need to be changed every 20,000 – 60,000 miles. This number will vary depending on the specific model of your Nissan. Check your owner's manual to see how often to change the brake pads in your vehicle.
And keep in mind, this number is a recommendation. You shouldn't wait longer than your manual dictates, but you may need service sooner than is suggested. It depends on how heavily you drive, and the regular driving conditions your vehicle faces.
7 Signs You Need To Replace Your Brake Pads
The Brake Pedal is Pulsating
The Brakes Make a Clicking Noise
The Brake Pads Appear Too Thin
The Brakes Make a Screeching Sound
The Brakes Make a Grinding Sound
There are Deep Grooves in the Rotor
The Car is Pulling to One Side or the Other
Las Vegas Area Certified Nissan Brake Pad Replacement
If it is time to have your brake pads replaced, Nissan drivers will want to head to their local Nissan dealership for parts and/or service. For drivers in the Las Vegas area, United Nissan is the place to go!
If you are more of the do-it-yourself type, you can order the brake pads designed specifically to fit your Nissan by submitting a parts request form on our website. You also have the option to shop in person at our onsite parts department.
If you do need assistance with installation, we offer full brake services for all Nissan vehicles. Our Nissan Certified Technicians know your vehicle inside and out. We will only ever use the best OEM parts and fluids to restore your vehicle to exact factory specifications.
If you have an Altima or Maxima then please click the previous links for more info on their specialized Front Brake Replacement service! Schedule your brake pad replacement online, or give us a call at (855) 355-5041 today. We look forward to earning your business!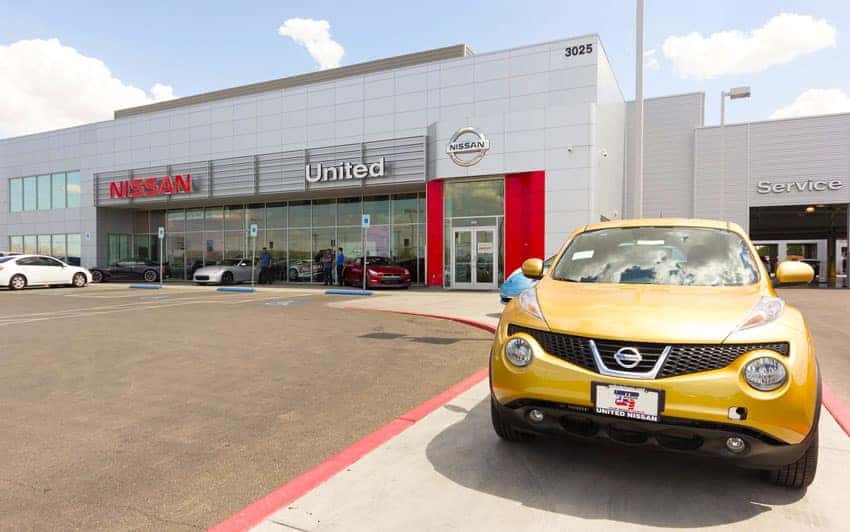 Why United Nissan Service Center?
Nissan Certified Trained Technicians

Luxurious Customer Lounge

Express Service Offerings

Courtesy Service Shuttle

Complementary Coffee

Stocked Snack and Beverage Bar

Flat Screen T.V.

Parts Boutique

Friendly Staff

Magazines & Newspapers