United Nissan Bankruptcy Program
1. Select Your Vehicle
Shop our huge inventory of new and pre-owned vehicles.


2. Talk to our Bankruptcy Specialist, Chris Larsen
We'll guide you through the car buying experience regardless of your situation!
With over 20 Years at United Nissan and 16 years of getting Loan approvals for bankruptcies, repossessions, foreclosures and other financial hardships. Chris Larsen is the most experienced sales professional for people with tough credit.
There is no substitute for experience
Fill out the form below or call him direct at 702-525-1738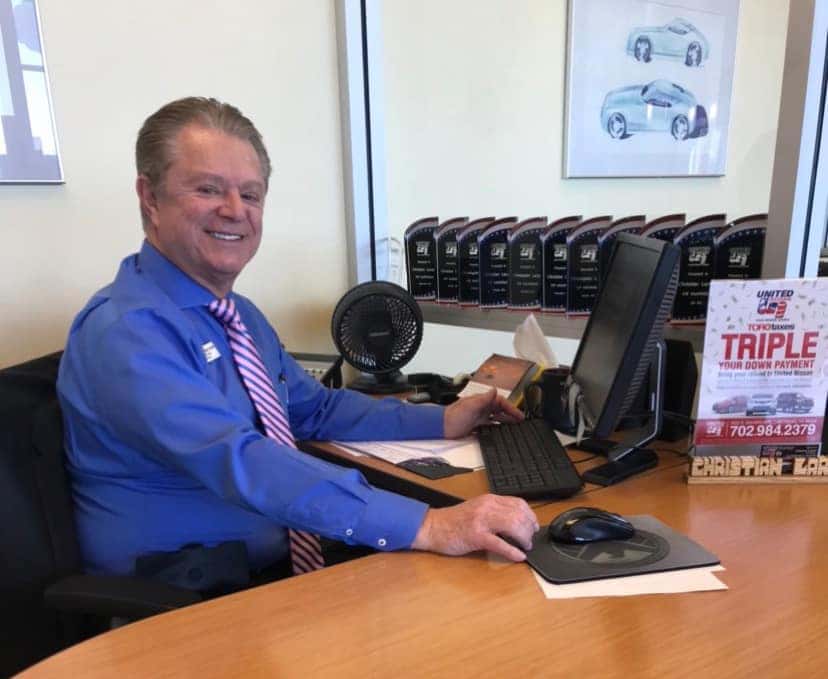 Chris Larsen
3. Finalize Your Vehicle Purchase
Now that the majority of your purchase process is complete, all you will need to do is finalize in-store and drive off with your new ride!