Nissan Fuel Filter Replacement Service

Nissan Fuel Filter Replacement Service in Las Vegas
Nissan Fuel Filter Replacement Service in Las Vegas
What does my Fuel Filter do?
The fuel filter is responsible for removing any particulates in your fuel before they can enter your engine. The fuel filter is positioned on the fuel line between the fuel tank and the fuel injectors. Since modern combustion engines are sensitive to fuel system disruptions, when your fuel filter gets clogged, you will experience one or more common symptoms.
Symptoms of a Dirty or Clogged Fuel Filter
If you start to notice that your engine has sluggish performance, then it might be time to replace your Nissan vehicle's fuel filter. If you experience any hesitation during acceleration, it might be due to a dirty or clogged fuel filter. If the fuel supply going into your engine is blocked by a clogged fuel filter, it is likely that you'll start to have one of these warning signs:
Rough idle
Hesitation
Reduced fuel mileage
Emissions test failure
Engine misfire condition
Las Vegas Area Certified Nissan Fuel Filter Replacement
If you have any of the warning signs of a dirty fuel filter, then you will need to replace it. Most people don't even know where the fuel filter is, not to mention how to replace it on their own. At United Nissan in Las Vegas, we make it easy for you to get your fuel filter replaced with an expert technician. We only install genuine Nissan approved fuel filters that have been engineered and rigorously tested for fit and performance in your Nissan vehicle.
Schedule a Nissan Fuel Filter Replacement Service
If you need your old fuel filter replaced, then you've come to the perfect place. Schedule an appointment today at United Nissan in Las Vegas and we'll have one of our Nissan Certified Trained Technicians remove your old fuel filter and replace it with a new genuine Nissan approved fuel filter.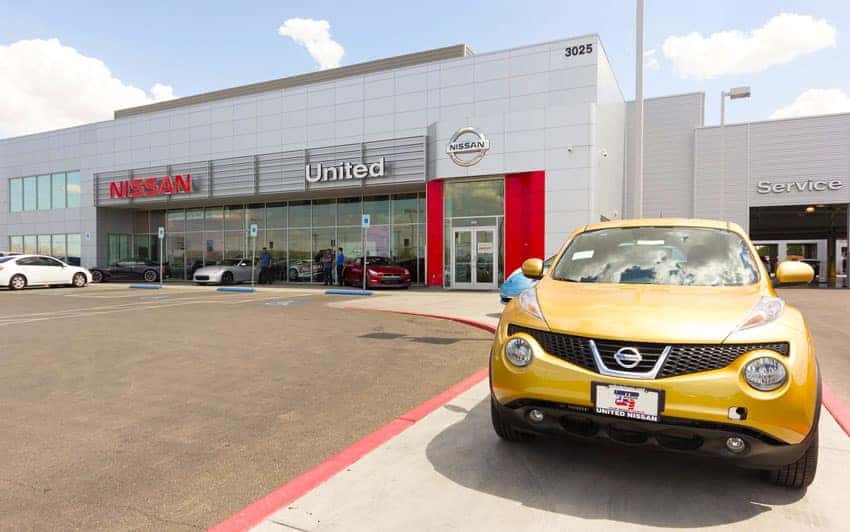 Why United Nissan Service Center?
Nissan Certified Trained Technicians

Luxurious Customer Lounge

Express Service Offerings

Courtesy Service Shuttle

Complementary Coffee

Stocked Snack and Beverage Bar

Flat Screen T.V.

Parts Boutique

Friendly Staff

Magazines & Newspapers