Nissan Battery

Nissan Battery in Las Vegas
Nissan Battery in Las Vegas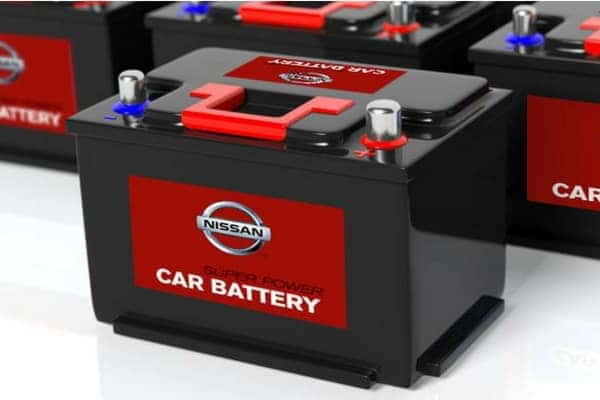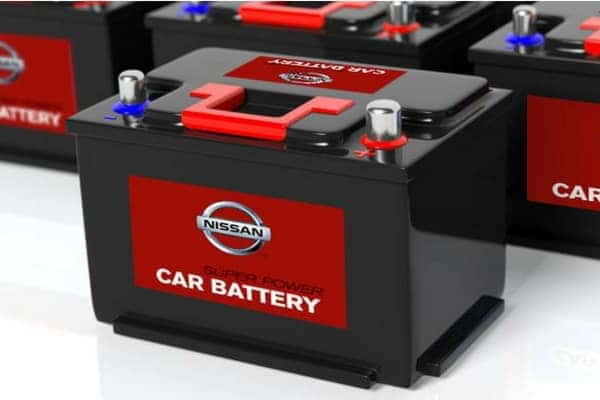 Nissan OEM Battery Car Parts at United Nissan
A New Battery is Priceless
Most of us have been there: we turn the key and nothing happens. Miles away from home, your vehicle's battery is dead. It's during times like this that a good strong battery is priceless. United Nissan of Las Vegas recommends battery testing and replacement service as needed with genuine Nissan replacement batteries.
Batteries go bad over time. If you have not had your battery tested recently, or if your vehicle shows any of the warning signs mentioned below, it is time to have your battery tested to ensure peak performance. If your battery is starting to die, we recommend replacing your old battery with a new genuine Nissan replacement battery.
Warning Signs that your Battery is Dying
Slow cranking – the battery is not providing enough electricity to start your vehicle
Jumpstart – You recently needed a jumpstart for your vehicle
Indicator light – Dashboard indicator light remains lit when your vehicle is running
Ignition clicking – When turning the key in the ignition, it only clicks
Lights – Interior lighting appears dimmer than usual
Use the Right Battery
There are many factors that can affect your battery's life like harsh temperatures, poor maintenance, or a faulty alternator. We only recommend installing genuine Nissan batteries because they have been designed to meet the unique needs of your Nissan car, truck, crossover, or SUV. Genuine Nissan replacement batteries are the best option as they are guaranteed to meet your vehicle's manufacturing specifications and performance standards.
Schedule Nissan Service
United Nissan has a team of factory-trained certified Nissan technicians ready to test your old battery and provide replacement battery service as needed. Our Nissan certified technicians have the experience and advanced diagnostic training to meet all of your Nissan vehicle's battery service needs. Call the United Nissan Las Vegas service center to ensure that your vehicle's battery is at peak performance.