Nissan Strut Replacement Service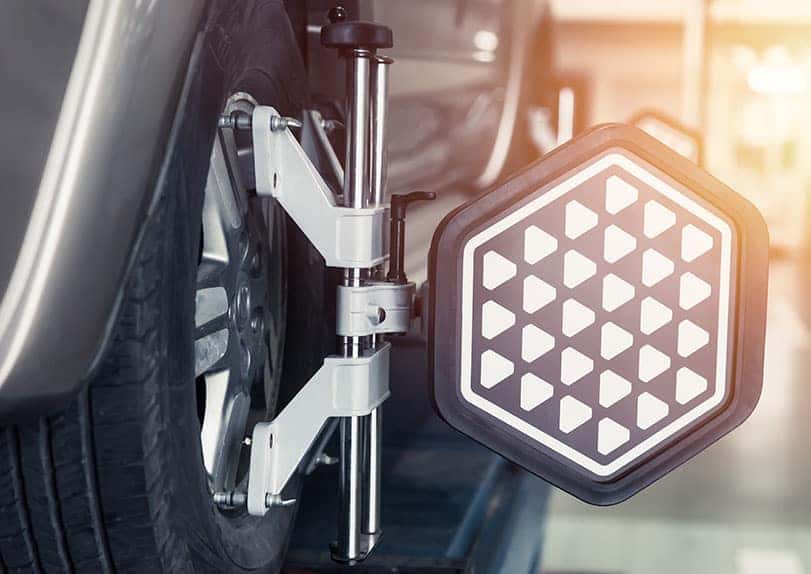 Nissan Strut Replacement Service in Las Vegas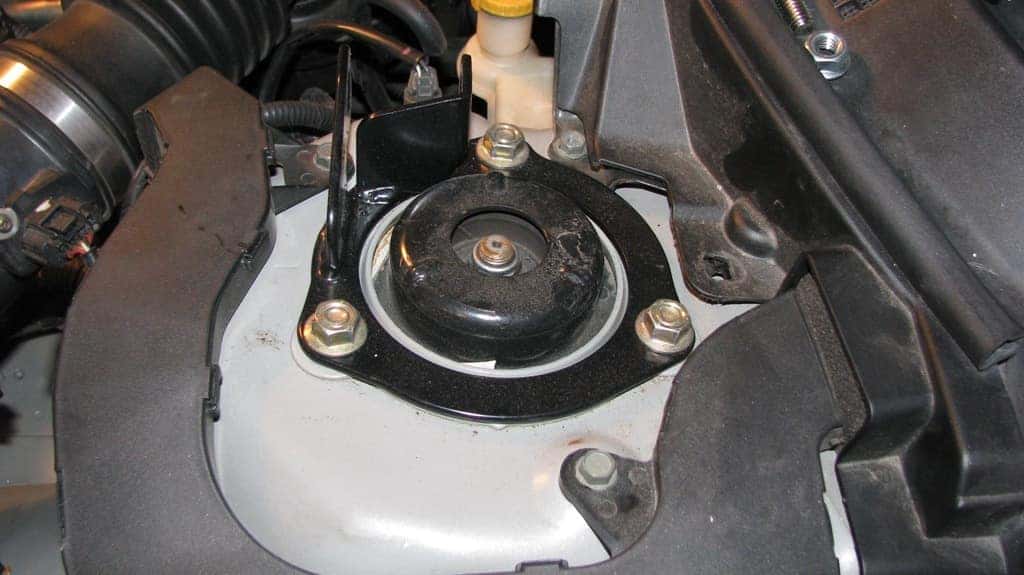 Strut Replacement Service at United Nissan
Struts are a critical part of the suspension assembly that help reduce the impact of the road while steering the vehicle. The front strut is located on the front wheel suspension and greatly aids in vehicle handling. The strut has two basic components that help it accomplish its task: the shock absorber and coil spring. The coil spring absorbs roadway bumps while supporting the weight of the vehicle. The major objective of a good strut is to allow the suspension to move up and down, stabilizing the vehicle while driving. The shock absorber's role is to absorb smaller bumps and vibrations to add stability to the vehicle.
What are the Warning Signs of a Bad Front Strut?
Struts usually have a long life, but they will eventually wear out and require front strut replacement service. There are several warning signs that your Nissan car, truck, crossover, or SUV requires front strut replacement service:
Sway when cornering or traveling in a strong crosswind
Bouncy ride
You can hear/feel the suspension bottoming out on rough roads
Badly cupped tires
Shaking, shimmy, or vibration in the wheel while driving
Driving on Bad Struts is Costly and Dangerous
Bad struts will create higher maintenance expenses. Bad front struts will cause uneven tire wear, causing you to spend more money on tires as they wear out quickly. One of the best ways to extend your tire life is to have front strut replacement service by a Nissan certified technician.
If you have a bad strut, a large impact could break the shock absorber and send your vehicle out of control. It is impossible to steer any vehicle is the tires are bouncing uncontrollably off the ground. It is possible that a faulty strut will cause the tire to lose contact with the ground after hitting a bump. Driving with bad front struts is simply too dangerous to consider.
Schedule Service Today
Don't risk driving on bad struts, call today. If you have not had a strut inspection recently, or if you are experiencing any of the warning signs for a bad strut, it is important to schedule front strut replacement service at the United Nissan Las Vegas service center. We employ many Nissan certified technicians with the experience and equipment training necessary to provide the region's best front strut replacement service.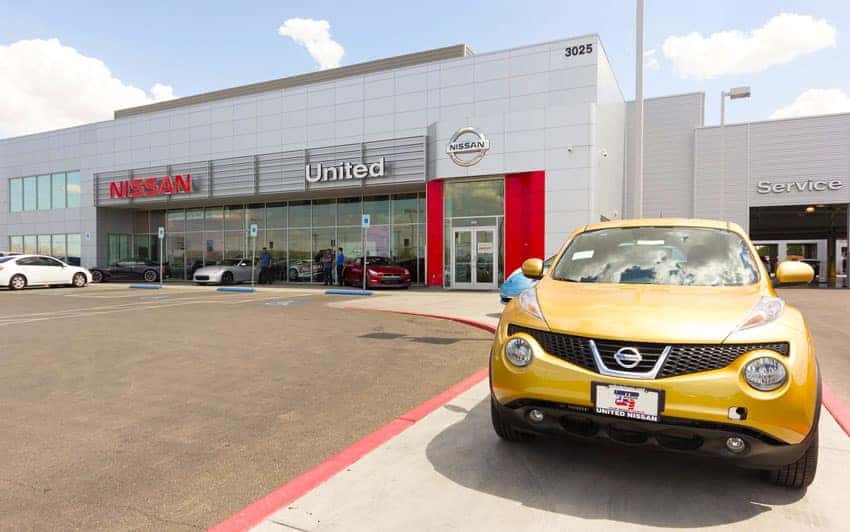 Why United Nissan Service Center?
Nissan Certified Trained Technicians

Luxurious Customer Lounge

Express Service Offerings

Courtesy Service Shuttle

Complementary Coffee

Stocked Snack and Beverage Bar

Flat Screen T.V.

Parts Boutique

Friendly Staff

Magazines & Newspapers