Tire Center
Nissan Recommended Tire Center Las Vegas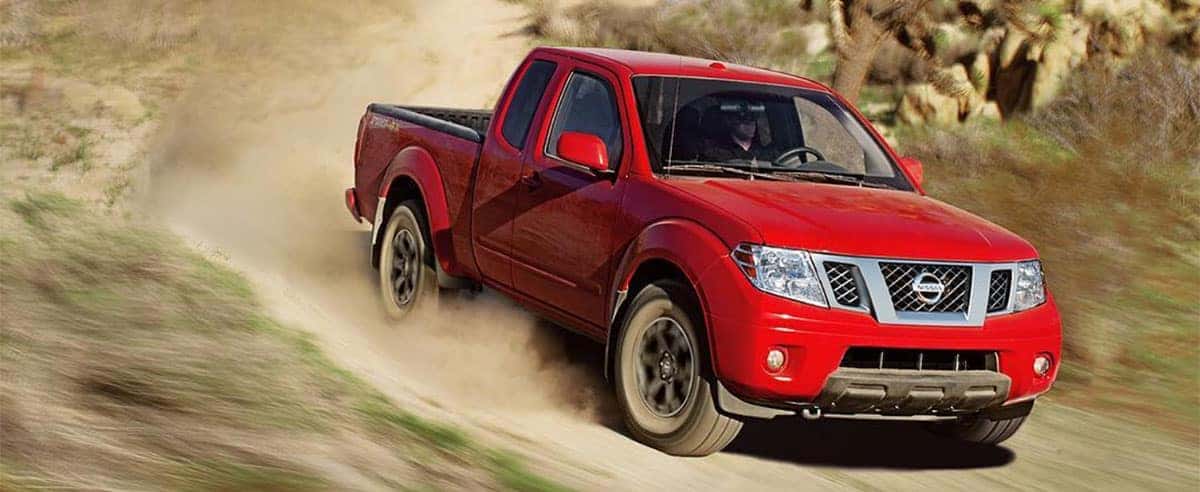 Flat tires can be inconvenient, and blowouts can be dangerous. If it can be helped, it's best not to wait until after one of these things happens to get your tires replaced.
There are signs to determine early on when your vehicle is in need of new tires.
5 Warning Signs You Need New Tires
Decreased Tread Depth –

The tread on your tires should never fall beneath 1/16 of an inch (1.6 millimeters) in depth. If you regularly drive on wet, slick surfaces, you'd be better off with twice that much.

The Tread Wear Indicator Bar –

Newer tires have a convenience that older tires do not. They have indicator bars built into the tires themselves. These bars are not visible (or barely visible) on brand new tires, and they slowly appear as the treads wear down.

Cracks in the Sidewall –

Look for cracks or cuts in the sidewall. These grooves will be distinct enough to be easily visible to the naked eye. This could signify your tire is developing a leak, or worse.

Bulges or Blisters on the Tire –

Sometimes the outer surface of the tire begins to weaken, resulting in a bulge or blister that extends outwards from the rest of the tire surface. This weak spot can cause a sudden blowout.

Too Much Vibration –

A certain amount of vibration is normal when driving, especially on poorly paved or gravel roads. But if the vibration feels excessive in comparison to what you're used to, this can be an early indicator that your tires are wearing out or may even be misaligned.
Whether you've experienced a flat, a blowout or your tires are showing warning signs, the best way to ensure you buy the correct replacement for your vehicle's exact make and model is to shop through a certified dealership. That's why Nissan drivers in the Las Vegas area should shop with United Nissan.
The factory-certified technicians at our Nissan Authorized Tire Center will help you select the ideal tires for the Nissan in your life, the way you drive them, and the roads you drive on.
Our shop has complete access to all OEM Nissan Tire options. When you get your replacement or new tires from us, you can purchase the exact tires chosen by Nissan's expert designers to compliment your vehicle's design. We'll hook you up with the proper tire style and brand — Continental, Goodyear, Hankook, etc. — to provide the best driving experience for your car and your situation.
But perhaps you aren't looking to buy new tires?
If you're looking for tire repairs, tire rotations, or any other tire service, United Nissan has you covered.
Schedule an appointment with our service center, or order your new tires from our online Tire Center.
Trust United Nissan with all your Nissan tire needs!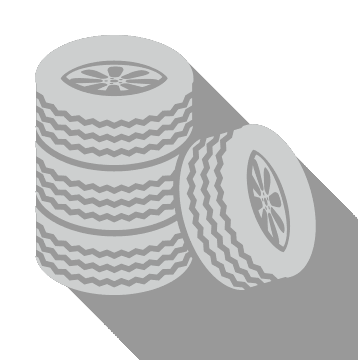 Buy 3 Tires, Get One For a $1
Expires: June 30, 2018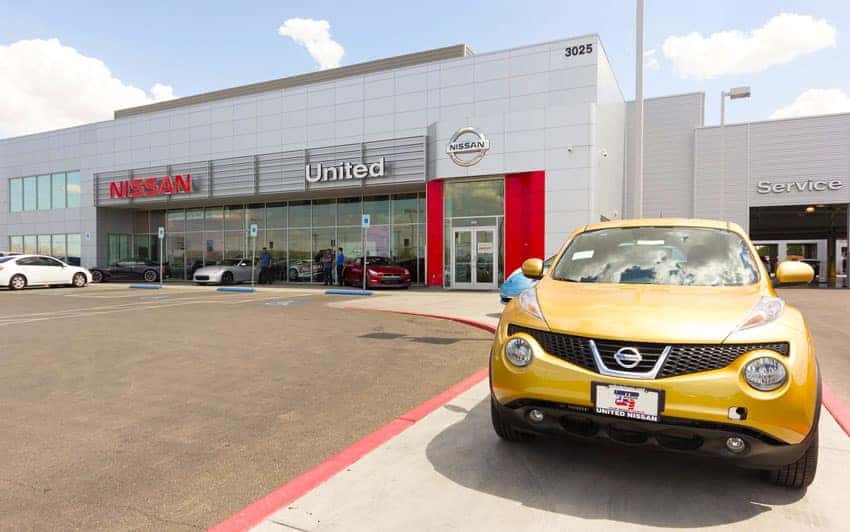 Why go to United Nissan for tires?
Competitive prices
Tires designed for your Nissan
24-Month road hazard coverage
Factory-trained technicians
Tires in-stock and installed on-site while you wait
30-Day tire price assurance