What is Nissan Intelligent Mobility?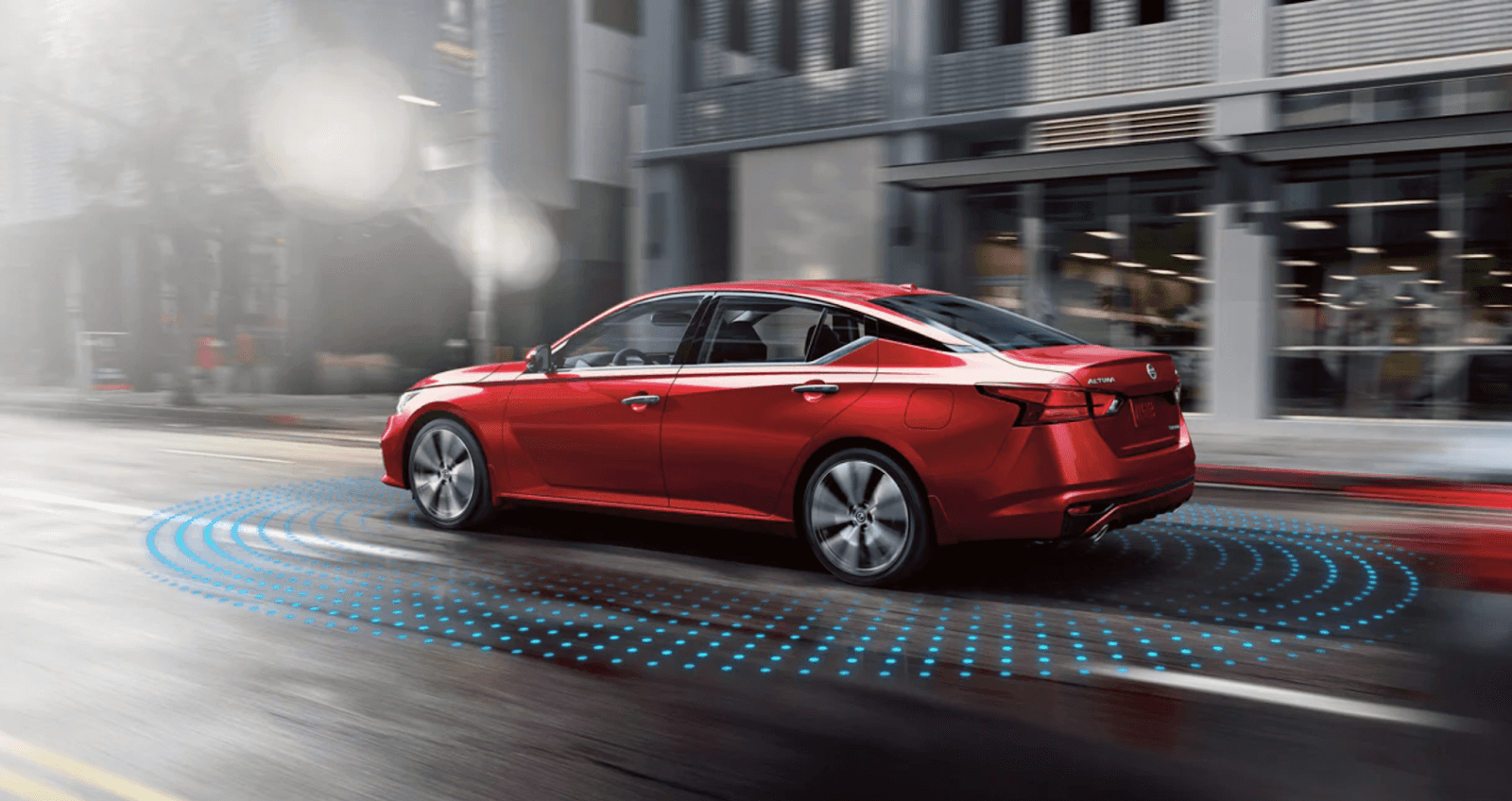 The future of driving is here, and it's safer than ever. As the world faces serious challenges like air pollution, traffic congestion, and road fatalities, Nissan is working to address these issues by making transportation safer, smarter, and more sustainable. The ultimate goal is achieving zero emissions and zero fatalities, and paving the way to this is Nissan Intelligent Mobility.
Nissan Intelligent Mobility is a suite of technologies designed to connect drivers with their vehicles and the world around them. It's not about removing humans from the driving experience but rather making vehicles a partner where drivers feel more confident and connected on the road.
The Nissan Intelligent Mobility system includes three core pillars: Intelligent Driving, Intelligent Power, and Intelligent Integration. Together, the three create a whole new way of driving that's safe, harmonious, and exciting.
What is Nissan Intelligent Driving?
Nissan Intelligent Driving gives motorists a helping hand when they need it. The roads can be unpredictable, which is why Nissan designed driver assist technology that looks ahead. With Nissan Safety Shield 360, drivers get better control and oversight in places they can't see. For example, in times where they might not be ready, Intelligent Forward Collision Warning and Emergency Braking with Pedestrian Detection work to prevent accidents or reduce damage caused by collisions.
Technology like this doesn't just help the driver but everyone else on the road. Features like Blind Spot Intervention and Lane Intervention help share the road by keeping vehicles in their lane and alerting drivers when another car is in their blind spot. Nissan takes this a step further with other features like High Beam Assist, Driver Alertness, and Traffic Sign Recognition.
Even behind the scenes, Nissan vehicles are working with dynamic technology to help with things drivers can't see but certainly feel, like Hill Start Assist, Trace Control, Intelligent Engine Brake, and Ride Control. Most recently, Nissan has added features that help navigate heavy traffic and even find parking spots.
What is Nissan Intelligent Power?
Nissan Intelligent Power makes commuting more exciting, while also helping the environment and driver's pockets. Nissan has been a pioneer in the electric vehicle (EV) market since the release of the Nissan LEAF, which was the first mass-market all-electric vehicle. Today, they continue to trailblaze by making commitments like Ambition 2030, which aims to add 23 all-electric vehicles in the next 8 years.
Nissan firmly believes EV transportation doesn't have to compromise power or performance. That's why they designed the e-POWER system to amplify drives with instant acceleration and zero tailpipe emissions.
What is Nissan Intelligent Integration?
Nissan Intelligent Integration is the bridge between cars and the wider society. This technology helps drivers feel more connected by enabling cars to interact with people, other vehicles, and road infrastructure. Eventually, Nissan aims to create an ecosystem that's built on remote vehicle operation, more efficient car-sharing, improved traffic, and improved energy management.
With its current capabilities, Nissan vehicles can seamlessly connect to smartphones including Apple Carplay and Android AutoPlay. Other features include Door to Door Navigation, Smartwatch Connectivity, and Alexa Integration.
Currently, Nissan is developing the Seamless Autonomous Mobility (SAM) system. This technology partners in-vehicle artificial intelligence with remote human monitoring, so driverless vehicles can make the right decision in unpredictable scenarios. Eventually, this will enable millions of autonomous vehicles to connect with each other, passing on intelligence that helps create safer roads.
What vehicles have Nissan Intelligent Mobility?
Nearly every new vehicle on the Nissan lineup is equipped with Nissan Intelligent Mobility including the following best-selling models:
Nissan Frontier

Nissan Pathfinder

Nissan Rogue

Nissan Rogue Sport

Nissan Kicks

Nissan Sentra

Nissan Leaf
Safety is a top priority for Nissan, which is why they work endlessly on creating innovative vehicles that can help drivers when they need it.
Looking for models with Nissan Intelligent Mobility? We have plenty in stock, including all-new 2022 models like the 2022 Nissan Frontier and 2022 Nissan Pathfinder.
For all additional questions, please contact us here. You can also follow us on Facebook or Instagram to stay up to date on the latest Nissan news.